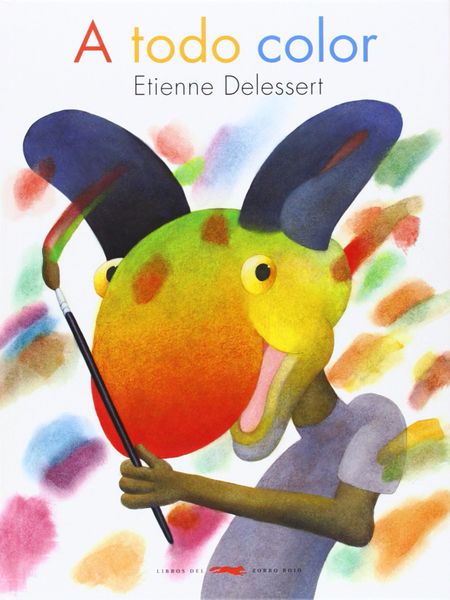 A todo color!
Format: Hardcover

Author: Etienne Delessert

Release year: 2014

ISBN 9788494247309

Language: Spanish
Publisher: Nube Ocho
A book that will teach children about the colors, the primary colors, and how we can mix them to create others. It teaches children using simple words and drawings to achieve it.
---
Un libro que le enseñara a los niños los colores, colores primarios, y como los podemos mezclar para crear otros colores. Le enseña a los niños usando palabras simples y dibujos para facilitar el aprendizaje.

Reviews