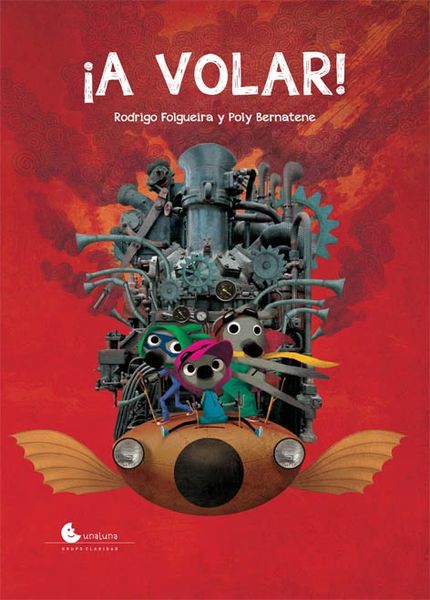 A volar!
Format: Hardcover (Bigformat) 13in x 10in
Author: Rodrigo Folgueira and Poly Bernatene

Release year: 2017
ISBN  9788494646058
Language: Spanish
Publisher: unaluna
A book full of humor and cute illustrations that the children will love. This book teaches children the importance and how far the imagination can take you.
Specially designed for story telling. With all the text in the back for an adult to read to just one kid or a group of kids.
---
Un libro lleno de humor y bellas ulustraciones. El libro le enseña a los niños la importancia y lo lejos que te puede llevar la imaginacion.
Especialmente diseñado para que un adulto cuente la historia a un niño e incluso a un gran grupo de niños, ya que el texto esta en una sola pagina la cual es muy flexible para leerla desde atras o desde enfrente.
Reviews