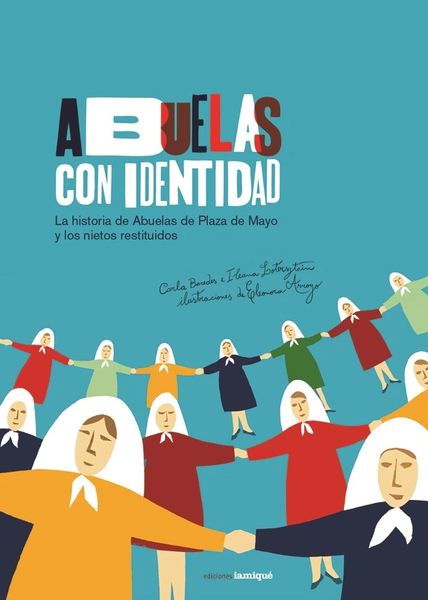 Abuelas con identidad
Format: Paperback
Author: Baredes, Ileana Lotersztain
Release year: 2012
ISBN: 9789871217380
Language: Spanish
Publisher: Ediciones Iamique

The story of the grandmothers of the plaza de Mayo and the restored grandsons. A beautiful and emotive book, which invites to reflect the value of living in democracy, justice, and peace.
----------------------------------------------------------

La historia de Abuelas de Plaza de Mayo y los nietos restituidos. Un libro bello y emotivo, que invita a reflexionar sobre el valor de vivir en democracia, con justicia y en paz. "Los mejores libros para niños y jóvenes", Banco del libro (Venezuela); "The White Ravens 2013", Internationale Jugendbibliothek, Munich (Alemania); Destacado ALIJA (sección IBBY); "Altamente Recomendado", Fundalectura (Colombia). Seleccionado para el Plan de promoción del libro y la lectura de ARGENTINA (CONABIP); Plan Nacional de Lectura de MÉXICO (SEP).
Reviews