Adios a los cuentos de hadas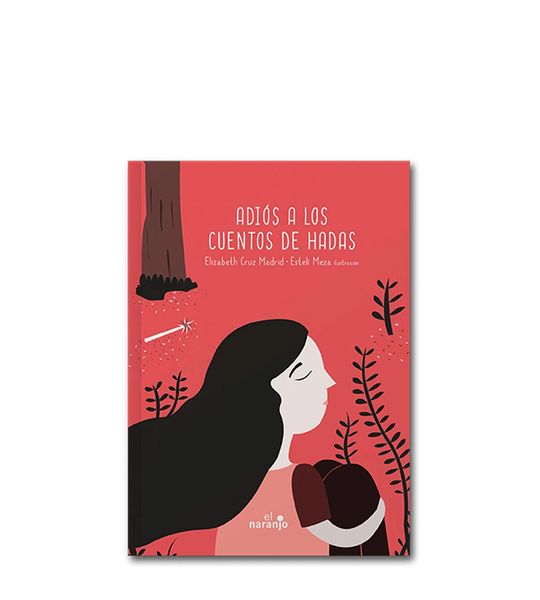 Adios a los cuentos de hadas
Format: Paperback
Author: Elizabeth Cruz Madrid and Esteli Meza
Release year: 2016
ISBN 9786078442317
Language: Spanish
Publisher: El naranjo
A cute and engrossing book for girls entering adolescence for when they start getting interested in the opposite sex. This book follows a girl who lost her mother and lives with her father who married another woman after losing his wife but she is not happy with this since the new woman, Oasis takes all of her dad's attention and doesn't seem to care about her.After some time she mets a good friend online who has her same age and they become close friends while messaging each other thanks to the internet and after months of getting to know each other. The curiosity of wanting to know how he looks like our protagonist takes a bold decision...
--------------------------------------------------------
Un bonito y muy entretenido libro para las niñas que estan entrando a la adolesencia y empiezan a estar interesadas en los niños. Este libro sigue a una niña que perdio a su madre y vive con su padre y la mujer, Oasis, que decidio casarse despues de perder a su esposa. A nuestra protagonista no le agrada Oasis ya que ella tiene toda la atencion de su papa y a ella no le parece importar lo que le pasa a ella. Despues de un tiempo ella conoce a un amigo en linea que tiene su misma edad y despues de estar chateando por unos meses se vuelven amigos muy cercanos gracias al internet. Despues de curiosidad de saber como se mira su amigo nuestra protagonista decide hacer planes para que se puedan encontrar para asi poder conocerse cara a cara.
Reviews