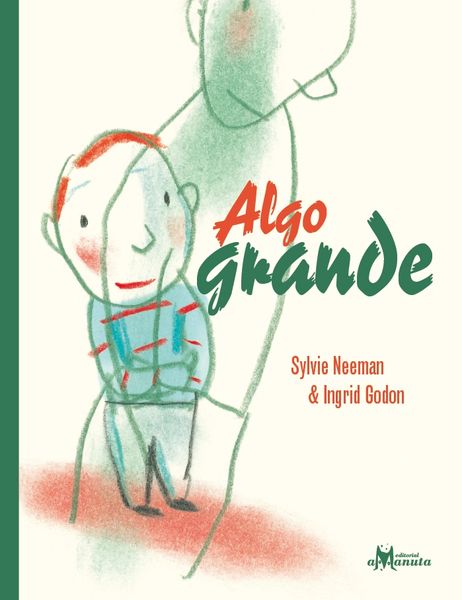 Algo Grande
Format: Hardcover
Author: Sylvie Neeman 
Release year: 2015
ISBN: 9789569330148
Language: Spanish

Publisher: Amanuta

A kid and a grown up talk with sweetness and honesty. The small one confesses his wishes and his frustrations, meanwhile the grown up one listens and keeps him company. The kid wishes to do something important, but he doesn't know what to do. In this search and in the middle of doubts, the grown up guides him, but without giving him an answer. This book is about the importance of growing up in company.
-----------------------------------------------------------

Un niño y un adulto conversan con ternura y honestidad. El pequeño le confía sus deseos y frustraciones, mientras el mayor lo escucha y acompaña. El niño desea hacer algo importante, pero que no sabe qué. En esa búsqueda y en medio de esas dudas, el adulto lo guía, pero sin imponerle una respuesta. Este libro trata sobre la importancia de crecer acompañado.

Reviews