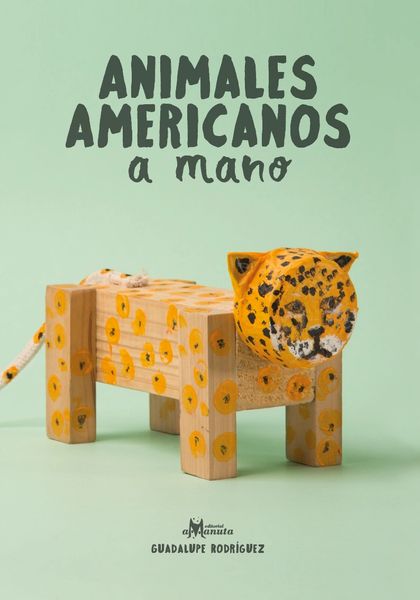 Animales Americanos
Format: Hardcover
Author: Guadalupe Rodríguez
Release year: 2015
ISBN 9789569330384
Language: Spanish

Publisher: Amanuta

We invite you to meet all these fantastical animals which inhabit the american continent. The native villages have represented the fauna in textiles, in stone, in clay, and other materials, because they valued and admired nature. Here you will learn to make your own american animals by hand, you will need the elements of nature and reuse some materials that you can find home, to keep alive the knowledge, the respect, and the care of the american animals.
---------------------------------------------------------------

El gran cóndor, el pequeño picaflor, el temible jaguar y el solitario pudú, son algunos de los animales que encontrarás en este libro. Te invitamos a conocer estos y otros fantásticos animales que habitan el continente americano. Los pueblos originarios han representado la fauna americana en textiles, en piedra, en arcilla y en otros materiales porque valoraban y admiraban la naturaleza. Aquí aprenderás a hacer tus propios animales americanos a mano, necesitarás elementos de la naturaleza y reutilizar algunos materiales que puedes encontrar en casa, para así mantener vivo el conocimiento, el respeto y el cuidado de los Animales Americanos.

Reviews