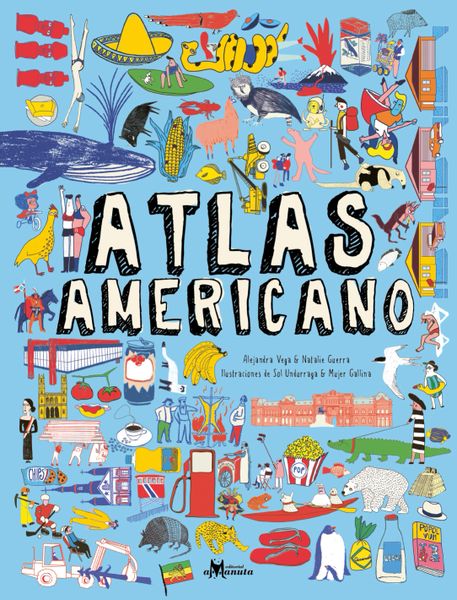 Atlas americano
Format: Hard cover
Author: Alejandra Vega and Natalie Guerra
Release year: 2017
ISBN 9789563640083
Language: Spanish
Publisher: Amanuta
A fun, colorful and educational book with all the countries in the American continent with their flags, national symbols, and many other characteristics of the country. Completely plagued with drawings so children can have fun while they learn.
-------------------------------
Un divertido, colorido, e educacional libro en el cual muestra acerca de la cultura, historia, simbolos nacionales, figuras importantes, banderas y muchos otros datos de cada pais plagado con dibujos para que los niños se diviertan mientras aprenden.
Reviews