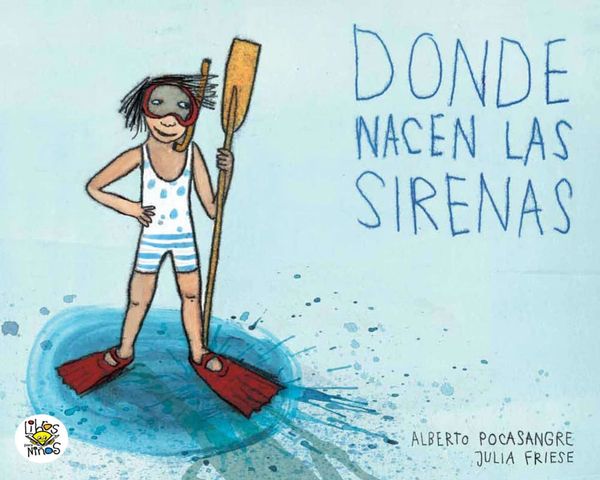 Donde nacen las sirenas?
Format: Hard cover

Author: Alberto Pocasangre and Julia Friese

Release year: 2015
ISBN 9789992467725

Language: Spanish
Publisher: Libros para niños

A simple and melancholic story which tells us a modern myth of the origin of the ocean.It brings an emphasis to the discoveries that the children can make by listening to the adults and their vast knowledge. The colorful illustrations make the experience for entertaining and better suited for children.
---
Sencilla y melancólica historia que desarrolla un mito moderno sobre el origen del océano. Resalta la importancia que tienen los descubrimientos de los niños ante la incredulidad de los adultos. Las ilustraciones que la acompañan contribuyen con su colorido al disfrute de la lectura.

Reviews