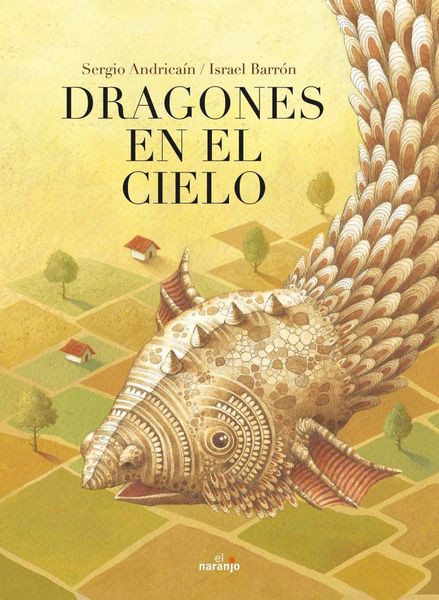 Dragones en el cielo
Format: Hardcover
Author: Sergio Andricain and Israel Barron
Release year: 2015
ISBN 9789929633421
Language: Spanish
Publisher: El naranjo
A boy and a girl find a massive egg in the middle of the woods and decide take it home to take care of it. After a long wait, from the egg a dragon comes out, which in no time becomes a friend and playmate. As the animal grows so do expectations of it. The family which took it in and the town expects amazing things that only dragons can do, however, time does not satisfy their curiosity. IT will take the visit of an unexpected guest, which will change everything.
---------------------------------------
Una niña y un niño encuentran en el bosque un enorme huevo y lo llevan a su casa para incubarlo. tras una larga espera, de su interior sale un dragon que no tarda en convertirse en su gran amigo y compañero de juegos. A medida que el asombroso animal crece, aumentan tambien las expectativas sobre el. Tanto la familia que lo acogio como los vecino del puelo esperan ansiosos que haga algo que unicamente pueden hacer los dragones, Sin embargo, todo teine su propio tiempo. Habra que esperar un visitante inesperado que lo cambiara todo...
Reviews