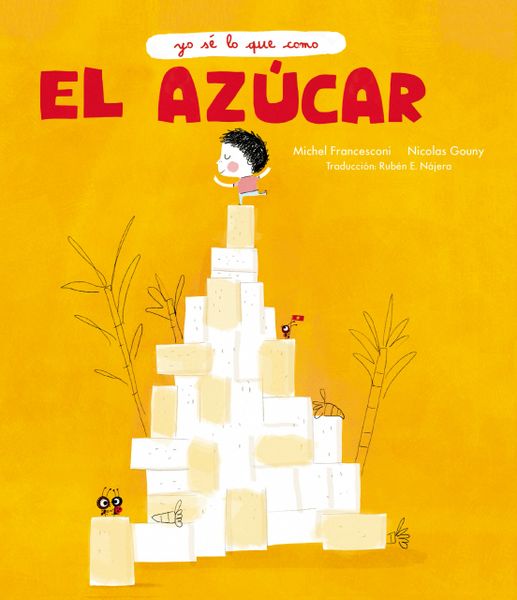 El Azucar
Format: Hardcover
Author: Michel Francesconi/ Nicolas Gouny
Release year: 2017
ISBN 9789929633384
Language: Spanish
Publisher: Amanuense
We extract sugar from beetroots or sugar canes.The plants are grounded, the juice is heated...and through a juice extractor here comes a syrup and then sugar crystals... How can we eat good sugar in good quantity ?
------------------------------------------------

Cada año, en el mundo se consumen ¡80 toneladas de azúcar! Esos dulces granitos que tanto nos gustan ¿cómo y dónde se producen? EL AZÚCAR es parte de la colección "Yo sé lo que como", conformada por libros que hablan de los alimentos, pero también sobre nuevos modelos de producción y respeto a la naturaleza.

Reviews