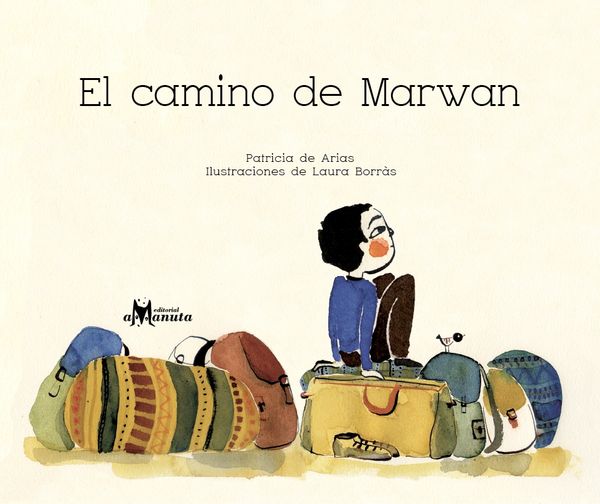 El camino de Marwan
Format: Paperback
Author: Patricia Arias
Release year: 2016
ISBN 9789563640106
Language: Spanish
Publisher Amanuta
Marwan paths is made out of courage and memory. Very far away of his land, live his memories. Marwan is a child, next to other millions of human beings that cross through oceans and desserts, running away of war and hunger, in search for a better place. Another step, a frontier, the maternal voice and so Marwin walks, taking the reader in hand to liberty.
-------------------------------------------------------
El camino de Marwan esta hecho de coraje y memoria. Muy lejos, en su tierra, viven sus recuerdos. Marawan es un niño junto a otros millones de seres humanos, artaviesa mares y desiertos, huyendo de guerra y hambre, en busca de otro lugar. Un paso y otro paso, una frontera, la voz materna, y asi Marwan, llevando al lector de la mano, rumbo a la libertad.
Reviews