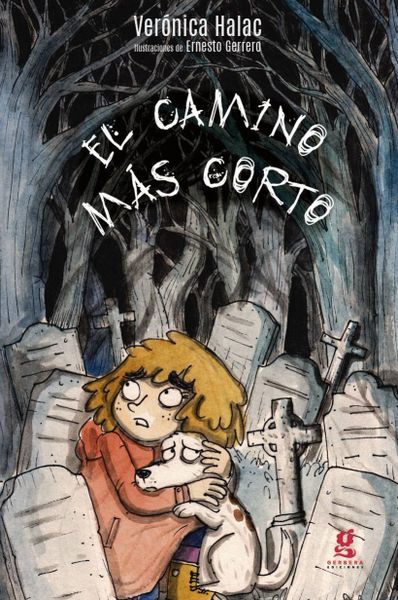 El camino mas corto
Format: Paperback
Author: Veronica Halac and Ernesto Guerrero
Release year: 2017
ISBN 9789874071293
Language: Spanish
Publisher: Gerbera Ediciones
Franki escaped from home and I had to go out and look for him. I had to go asking around the whole neighborhood until Mr.Raul told he saw him enter the cementery. Now what do I do? I will have to gather courage and enter. Why would he go in such a scary place? Did something happen to him? What if I do not find him?
-------------------------------------
Franki se escapo de casa y tuve que salir a buscarlo. Con una esxucsa recorri todo el barrio preguntando por el, hasta que donn Raul me dijo que lo vio entrar al cementerio. Y ahora que hago? Tendre que tomar coraje y entrar. Por que se habra metido en este lugar tan tenebroso? Le habra pasado algo? Y si no lo encuentro?
Reviews