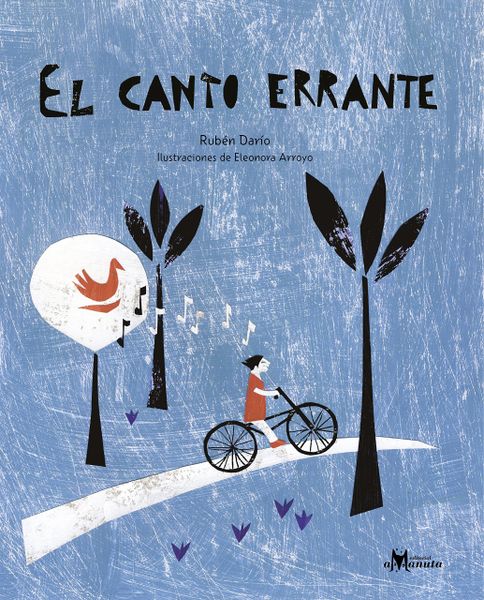 El canto errante
Format: Hard cover
Author: Rubén Darío
Release year: 2014
ISBN 9789569330087
Language: Spanish
Publisher: Amanuta

Rubén Darío, the great Nicaraguan poet and pioneer of Modernism in Hispano-American literature, traveled the world with his verses. For him, at once both modern and old-fashioned, poetry was always musical.
The singer travels the whole world's roads, 
smiling or pensive in his moods.
-----------------------------------------

Ruben Dario, el gran poeta Nicaraguense y pionero el modernisaje en literatura hispano-americana, viajo alrededor del mundo con sus versos. Para el, la poesía ya sea moderna o antigua siempre a sido musical.
El cantante viaja a traves del mundo

Sonriendo o pensativo es su estado

Reviews