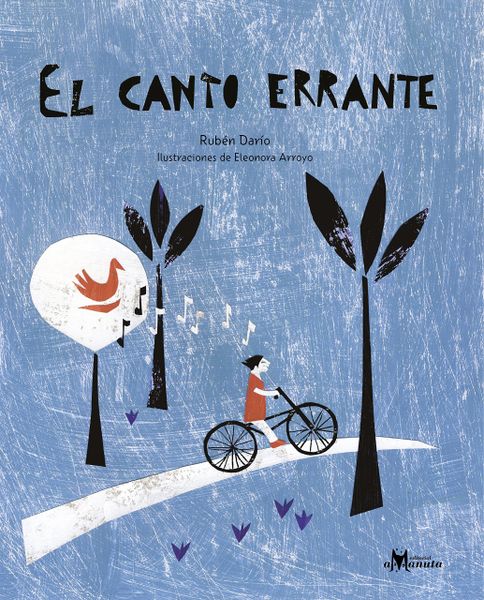 El canto errante
Format: Hard cover
Author: Rubén Darío
Release year: 2014
ISBN 9789569330087
Language: Spanish
Publisher: Amanuta

Rubén Darío, the great Nicaraguan poet and pioneer of Modernism in Hispano-American literature, traveled the world with his verses. For him, poetry was always musical. In Canto Errante he wanted children to know about the world and he explained it with his beautiful verse.
-----------------------------------------

Ruben Dario, el gran poeta Nicaraguense y pionero  en literatura hispano-americana, viajo alrededor del mundo con sus versos. Para él, la poesía ya sea moderna o antigua siempre ha sido musical. En su poema Canto Errante quizo llevar de viaje a los niños de Nicaragua y mostrarles el mundo, escrito en verso y rima.
Reviews