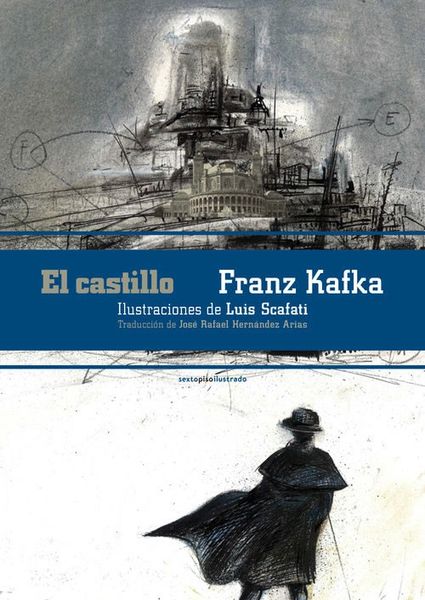 El castillo
Format: Hardcover

Author: Franz Kafka and Luis Scafati
Release year: 2015
ISBN 9788415601753
Language: Spanish
Publisher: Sexto Piso
This book narrates the story of the surveyor K, who goes to a town with the hope of working in a castle. He abandons his work, his country, and his family. But when he gets there he finds out there is no need for him to be there, he feels alienated from the very beginning and he tries to get an interview, but its all in vain.
-----------------------------------------------------------
Este libro relata la historia del agrimensor K, que acude a la llamada de un pueblo adscrito a un castillo para que realice trabajos profesionales. Para ello, abandono su patria, su trabajo, y su familia. Pero cuando llega allí le hacen saber que no hace ninguna falta, se siente marginado por la comunidad desde el primero momento y comienza una lucha a ciegas para conseguir una entrevista con la administración, pero encontrara que se le cierran las puertas.

Reviews