El libro de las narraciones maravillosas, vol I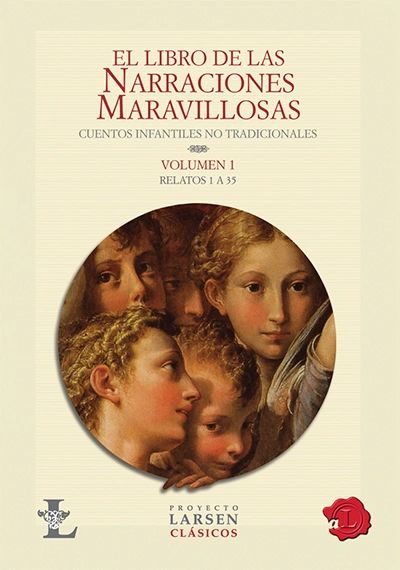 El libro de las narraciones maravillosas, vol I
Format: Paperback
Author: Luis Hernan Rodriguez Felder

Release year: 2010
ISBN 9789871458035
Language: Spanish
Publisher: Proyecto Larsen
A colleccion of tales which tries to rescue these old stories, which are mostly anonymous and come from many different cultures from the 18th, 19th and the beginning of the 20th century. These stories center around the values of solidarity , generosity, and godness and its opposites envy, ungrateuflness, and hatred.
--------------------------------------------------
Este libro es una colección de historias que trata de salvarlas, en general dichas historias son anonimas y provienen del siglo 18 y 19 y de principios del siglo 20. Una selección imaginada para retomar a la lectura de obras cuyos argumenots se centran en los valores como bondad, generosidad, la solidaridad , y sus opuestos, como la envidia, la ingratitud, y el odio.
Reviews