El sistema solar del 1 al 10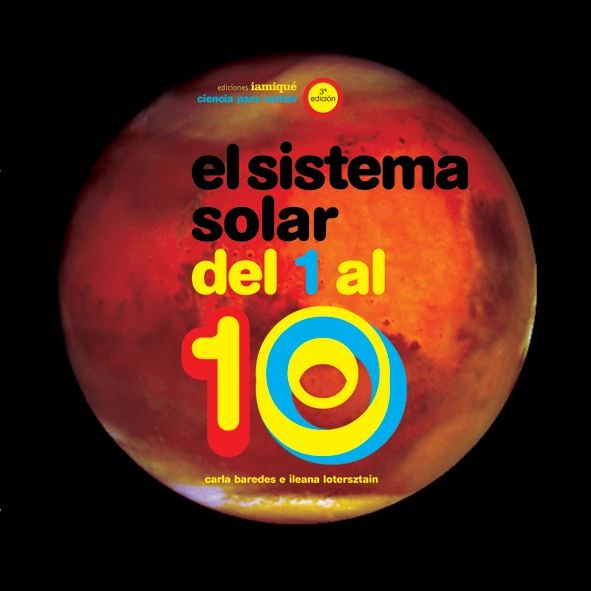 El sistema solar del 1 al 10
Format: Paperback
Author: Baredes, Ileana Lotersztain
Release year: 2007
ISBN: 9789871217151
Language: Spanish

Publisher: Ediciones Iamique

This book is available in English
1 star named sun, 2 groups of planets separated for a belt of asteroids, 3 typed of meteorites on the earth, 4 moons did Galileo discover on Jupiter... a simple and attractive proposition, which lets us know what is the sun made of, what is a spacial station for, and many other curios facts about our solar system.
-------------------------------------------------
1 estrella llamada Sol, 2 grupos de planetas separados por un cinturón de asteroides, 3 tipos de meteoritos caen sobre la Tierra, 4 lunas descubrió Galileo en Júpiter... Una propuesta sencilla y atractiva que permite saber de qué está hecho el Sol, para qué sirve una estación espacial y muchas curiosidades del vecindario planetario. Plan de promoción del libro y la lectura de ARGENTINA (CONABIP, Min. de Cultura).
Reviews