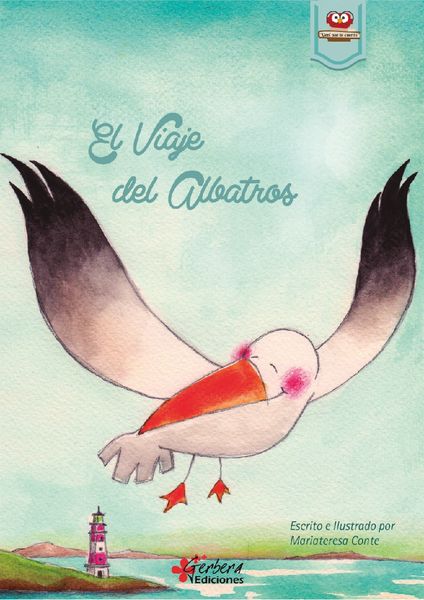 El viaje del albatros
Format: Paperback
Author: Mariateresa Conte
Release year: 2013
ISBN: 9789872953409
Language: Español
Publisher: Gerbera Ediciones
OpenDislexic font has been used to edit this book making it easier and ideal for dislexic children
Antes de comenzar su camino, Albatros sabe que va a ser largo, con dificultades pero también con buenos momentos. Prepara su mochila con todo lo necesario para su viaje, pero se dará cuenta que no todo es necesario y aprenderá a valorar la amistad y la solidaridad, el compartir con sus compañeros de viaje en este el ciclo de la vida.
----------------------------------------------------
Este libro ha sido editado con OpenDislexic tipografía diseñada para niños con dislexia.

Before starting his lengthy trip, Albatros knows he is travelling afar with a lot of dificulties but at the same time fond memories, he will discover friendship and loyalty are just priceless.
Reviews