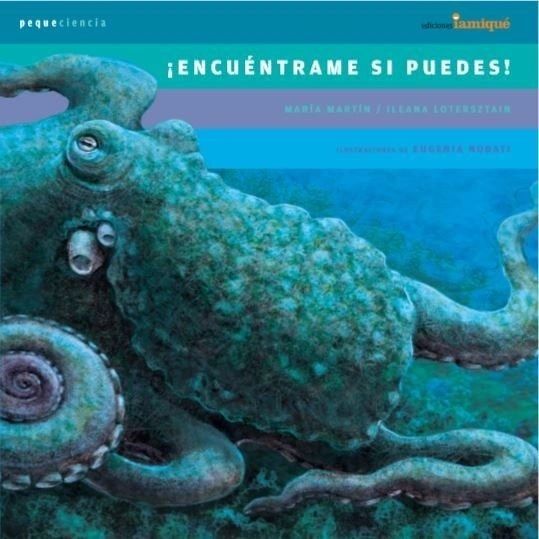 Encuentrame si puedes!
Format: Hardcover

Author: María Martín, Ileana Lotesztain and Diana Benzecry

Release year: 2019
ISBN  9789874444189

Language: Spanish
Publisher: Iamique
An educational book that will teach us how these different animals use camouflage to hide from predators.
---
Un libro que nos enseñará los diferentes animales y las diversas maneras en las que estos animales las utilizan para sobrevivir en sus ambientes.


Reviews