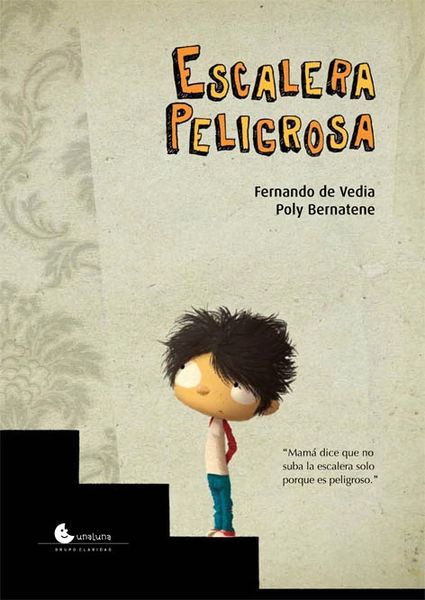 Escalera peligrosa
Format: Hardcover (Bigformat) 13in x 10in
Author: Fernando de Vedia and Poly Bernatene

Release year: 2015
ISBN  9788494220531
Language: Spanish
Publisher: unaluna
In each step a question. In each step a surprise. Why are staircases dangerous?
A book full humor and amazing illustrations, specially designed for story telling. With all the text in the back for an adult to read to just one kid or a group of kids.
----------------------------------------------

A cada paso un apregunta.En cada escalon una sorpresa. Por que la escalera es peligrosa?
Un libro lleno de humor y bellas ilustraciones, especialmente diseñado para que un adulto cuente la historia a un niño e incluso a un gran grupo de niños, ya que el texto esta en una sola pagina la cual es muy flexible para leerla desde atras o desde enfrente.
Reviews