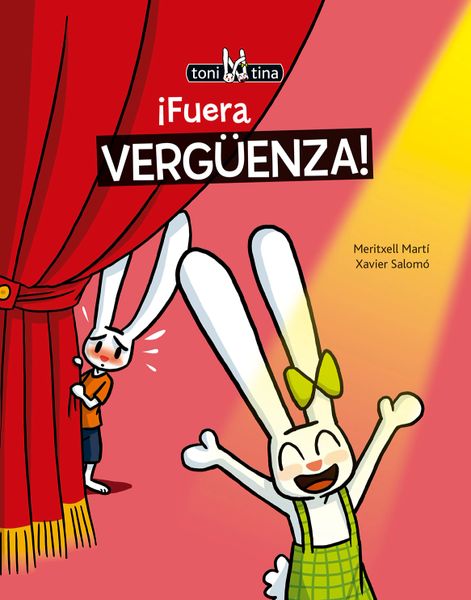 Fuera verguenza!
Format: Hardcover
Author: Matrixell Marti, and Xavier Salomo
Release year: 2016
ISBN 9788415207870
Language: Spanish
Publisher: Almadraba
With 100% recyclable Paper
This is a delightful book which teaches children more about their emotions and how to overcome them. In this book the theme is bashfulness, in this story Mr.Talpus organizes a play in which Toni and Tina are going to participate, but Toni does not want to participate, because of his embarrassment and how to overcome it.
--------------------------------------------
En este hermoso libro el cual le enseña a los niños acerca de sus emociones y como superarlas. En este libro el tema es vergüenza, en esta historia  el Sr. Talpus organiza una obra de teatro en la cual Toni y Tina participaran, pero a Toni le da mucha vergüenza subirse al escenario, al final el libro le enseñara a los niños que es la vergüenza y como superarla a su propio paso.
Reviews