Gonzalo Rojas, poemas ilustrados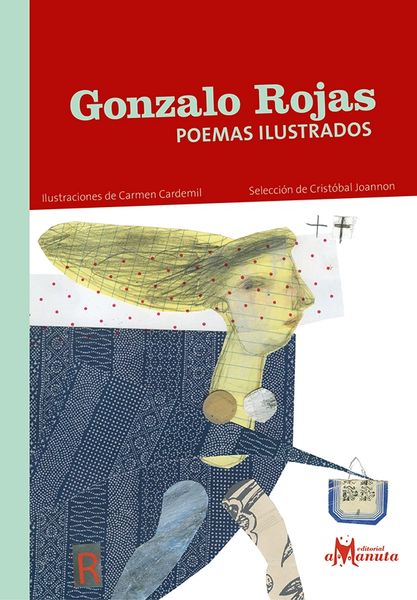 Gonzalo Rojas, poemas ilustrados
Format: Paperback
Author: Gonzalo Rojas
Release year: 2013
ISBN: 9789569330049
Language: Spanish

Publisher: Amanuta

Whenever Gonzalo Rojas was asked about the meaning of his poetry, which was widely read throughout all Hispanic America, he would always say that his work consisted of 'buzzing' words, verses, poems. This buzzing bears no relation to the poetic forms that he employed —variable meters scattered throughout the page, free verse— or to his recurring themes of love, death and childhood. This buzzing is in fact the vibration of the ineffable that is made real through words, as when he wrote that 'eternity is this, right here'.
-----------------------------------------------------------------------------
Cuandos Gonazales se le pregunto acerca de el significado de su poetria, la cual es leida a traves de toda america hispana. El siempre diria que su trabajo consiste de palabras, poemas, y versos que tiene un "zumbido". Este zumbido no tiene ninguna relacion con la formas poeticas que el implementa o con sus temas de amor, la muerte, y la infancia. EL zumbido es la vibracion de lo inevitable que se hace real a traves de palabras, como cuando escribio " la eternidad, esta aqui".

Reviews