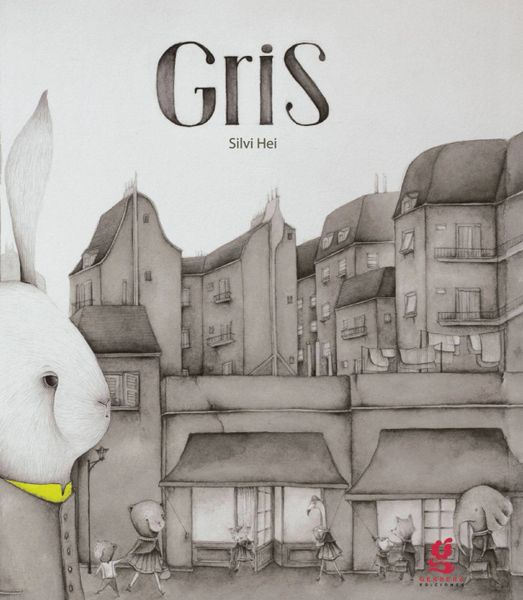 Gris
Format: Hardcover
Author: Silvi Hei
Release year: 2017
ISBN 9789874071286
Language: Spanish
Publisher: Gerbera Ediciones
Special font "OpenDyslexic" used in this book to assist children with special needs such as dyslexia. A proven method developed by Gernera ediciones in Buenos Aires, Argentina and currently in use in more Spanish speaking countries 
As expected everything at the city was grey. But in the highest point, in a modest apartment, where Mr. Rabbit lives who treasures a very special place.
---
Tipografia especial para lectores dislexicos "Opendyslexic" método probado y desarrollado en Argentina, actualmente en uso en más países de habla hispana.
Como era de esperarse, todo era gris en la ciudad. Pero en lo mas alto, en un departamento modesto, vivia el señor conejo quien atesoraba un lugar muy especial.
Reviews