Habia una vez... y despues?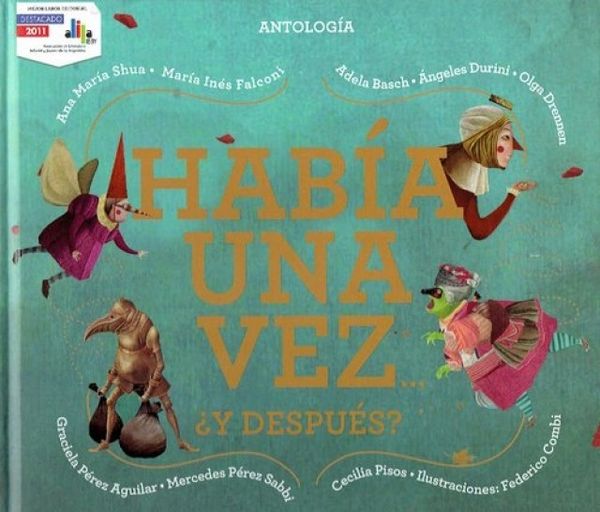 Habia una vez... y despues?
Format: Hardcover
Author:  María Shua.María Inés Falconi,Adela Basch, Ángeles Durini, Olga Drennen, Graciela Pérez Aguilar, Mercedes Pérez Sabbi, Cecilia Pisos, and Federico Combi.
Release year: 2016
ISBN 9789873822155

Language: Spanish
Publisher: Quipu
This book continues the stories of many classic of literature that are well known now a days for instance the puss in boots, Cinderela, the little mermaid, the fairies, and the little ugly duck.A book that teaches children to use their imagination to create their own stories and give them their own ending.
---
Este libro continua las historias de muchas historias classicas de la literatura por ejemplo, El gato con botas, Cenicienta, La sirenita, Blancanieves, las hadas, y el patito feo. un gran libro que le demuestra a los niños que con la imaginación todo es possible y los motiva a crear sus propias historias 
Reviews