Historia del muy bandido, igualado, rebelde, astuto, pícaro y siempre bailador güegüense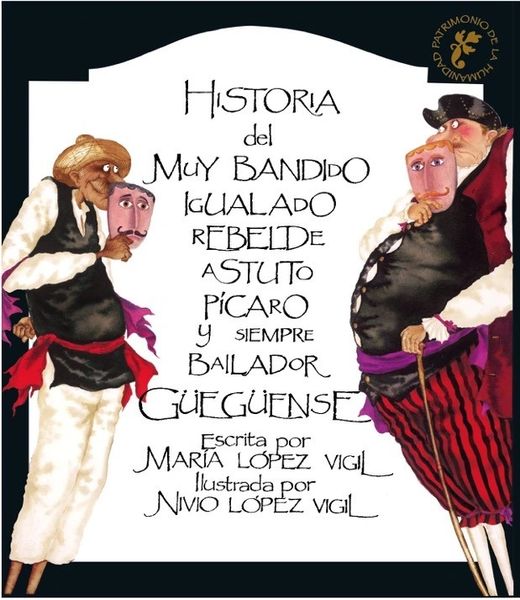 Historia del muy bandido, igualado, rebelde, astuto, pícaro y siempre bailador güegüense
Format: Paperback

Author: Maria Lopez Vigil and Nivio Lopez Vigil

Release year: 2014
ISBN 9789992467343

Language: Spanish
Publisher: Libros para niños
María López Vigil won the Premio Cervantes Chico in 2019 for her contribution to children's literature.
A magnificent adaptation of the Gueguense, a dancing play, which was written in Nicaragua more than 300 years ago. The author explains ''....The gueguense is a symbol that we have in the heart. A symbol of a witty and rebel country, always happy, in which we were born. And we have made this adaptation because we want this awesome play, to make us think, laugh, and make us be proud of being a Nicaraguan.
---
Una magnifica adaptacion de el Gueguense obra de teatro bailado que se escribio en Nicaragua hace mas de 300 años.La autora explica ''El guegense es un simbolo que llevamos en el corazon,Simbolo del pueblo rebelde y astuto, siempre alegre, en el que nacimos.y hemos realizado esta adaptacion por que queremos que esta obra genial, nos haga reir, pensar y que nos haga sentir orgullo de ser nicaraguenses.
Reviews