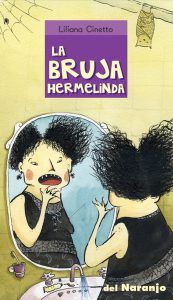 La bruja Hermelinda
Format: Paperback
Author: Liliana Cinetto
Release year: 2012
ISBN 9789871343423
Language: Spanish
Publisher: Del naranjo
The king Bertoldo wanted his son to get married; But no young woman in the kingdom wanted to become the wife of the prince Leodovaldo. One day the witch Hermelinda arrives at kingdom and from that day forth everything will never be the same (starting with herself).
-------------------------------------------
El rey Bertoldo queria casar a su hijo; Pero ninguna de las jovenes casaderas esta dispuesta a convertirse en la esposa del principe Leodovaldo. Un dia llega al reino la bruja Hermelinda y todo cambia (emepzando por ella misma).
Reviews