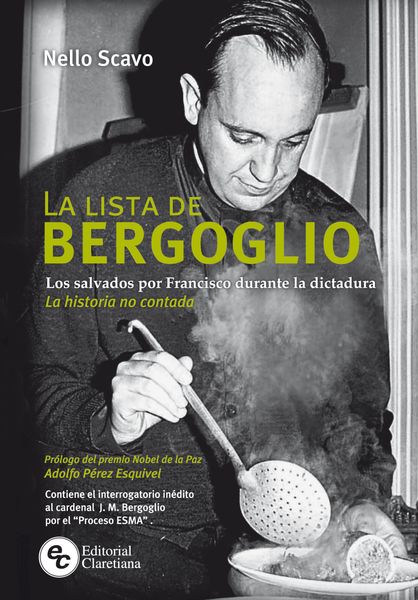 La lista de Bergoglio
Format: Paperback
Author: Nello Scavo
Release year: 2014
ISBN 9789505128303
Language: Spanish
Publisher: Ediciones Clareliana
More than three decades passed before a book like La lista de Bergoglio was published. A true story collected with testimonies of survivors after the Argentinean dictatorship in the late 70's, Jorge Mario Bergoglio, today Pope Francis was responsible to keep safe and save many lives who today are grateful and tell the world their journey.
-------------------------------------------------------------
Más de tres decadas tuvieron que pasar antes de poder publicar un libro como La Lista de Bergoglio, una historia de la vida real contada a través del testimonio de los sobrevivientes que literalmente viven hoy para contarla. Después de haber pasado las zozobras de la dictadura en Argentina y ser salvador por el en aquel entonces padre Jorge Mario Bergoglio al que hoy llamamos Papa Francisco nos llega este libro cuidadosamente recopilado por Nello Scavo.
Reviews