La medicina no fue siempre así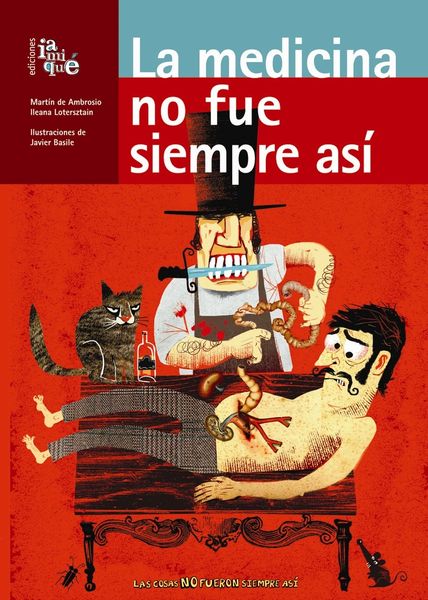 La medicina no fue siempre así
Format: Paperback
Author: Martin De Ambrosio 
Release year: 2011
ISBN 9789871217274
Language: Spanish
Publisher: Editorial Iamique
An interesting walk through the history of medicine, which recreated the times when doctors were magicians and wizards, the operations were done without anesthesia and anywhere, the surgeons were hairdressers  and people died from illnesses that now a days are easily curable. The history told through discoveries and scientific advances that made what medicine is what is today.
---------------------------------------------------------------------

Un interesante recorrido por la historia de la medicina, que recrea la época en la que los médicos eran magos y hechiceros, las operaciones se hacían sin anestesia y en cualquier sitio, los cirujanos no eran médicos sino peluqueros y la gente se moría por enfermedades que hoy son fácilmente curables. La historia contada a través de los descubrimientos y avances científicos que hicieron de la medicina lo que es hoy. Seleccionado para el Plan Nacional de Lectura de MÉXICO (SEP); Plan Nacional de Lectura de GUATEMALA (Min. Educación).
Reviews