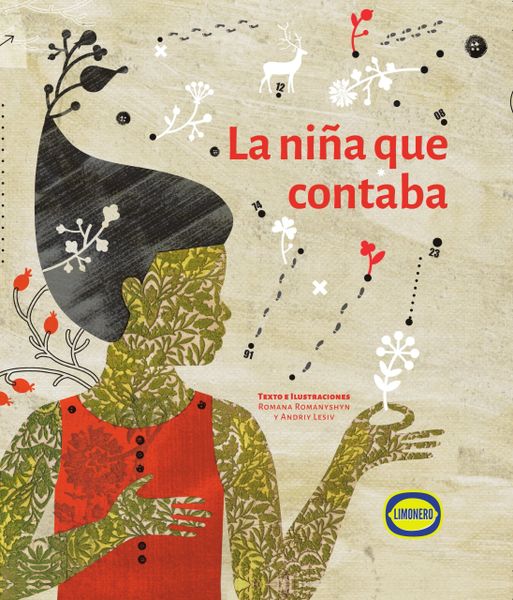 La niña que contaba
Format: Hardcovre
Author: Andriy Lesiv and Romana Romanyshyn
Release year: 2015
ISBN: 9789874573636
Language: Spanish

Publisher: Limonero

In contrast to other kids that prefer to ride a bicycle or play with dolls, what Dora likes the most in the world is count. Dora counts everything she sees , from strange animals to the smallest grains of rice in her plate. But one day she tries to count the stars and she discovers that there are too many, they are almost infinite. Is it possible to count the stars too?

------------------------------------------------------------------------------------------
A diferencia de otros niños, que prefieren andar en bicicleta o jugar con muñecas, lo que más le gusta a Dora en el mundo es contar. Dora cuenta todo lo que ve, desde los animales más extraños hasta los pequeñísimos granos de arroz en el plato de su almuerzo. Pero un día intenta contar las estrellas y descubre que son demasiadas, casi infinitas. ¿Será posible contar también las estrellas?

La publicación original recibió diversas menciones y premios, entre ellos la prestigiosa Mención a Ópera Prima de la Feria del Libro Infantil de Bologna (2014). Esta versión en castellano fue traducida del inglés por Manuel Rud.

Reviews