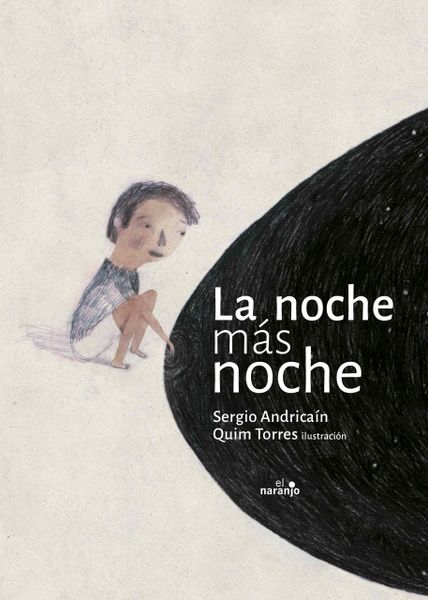 La Noche Mas Noche
Format: Hardcover
Author: Sergio Andricain
Release year: 2017
ISBN 9786078442423
Language: Spanish

Publisher: El Naranjo
On a dark night, a child and his parents start a journey through the ocean to escape war and violence at home, as many migrants looking for a new life they struggle to survive. The book invites, children, parents, teachers and anyone touched by the current situations around the world where hundreds of families are seeking for a second chance in life, to understand and be empathetic with those less fortunate. Recommended for readers from 6+ years old.
--------------------------------------------------------------------
En una oscura noche un niño y sus padres se aventuran a navegar en el mar hacia un futuro mejor. Como tantos migrantes, huyen de su hogar y atraviesan muchas dificultades. Este libro invita a quienes lo leen a empatizar con las miles de familias que cada año enfrentan alrededor del mundo esta cruel realidad. Una lectura recomendada para 6+ en adelante.
Reviews