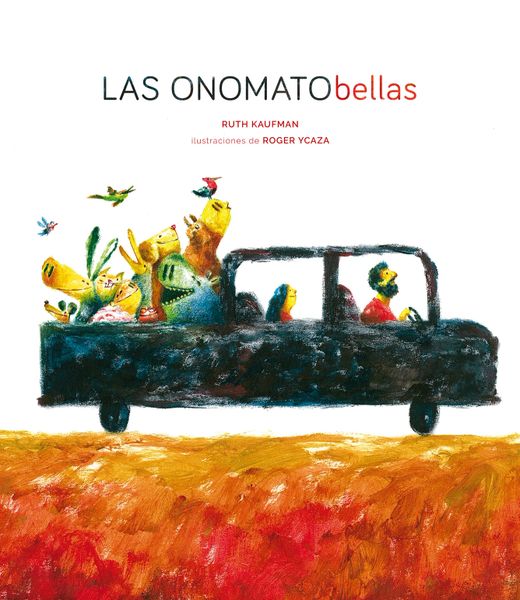 Las onomatobellas
Format: Hardcover
Author: Ruth Kaufman and Roger Ycaza

Release year: 2018
ISBN  9789974883277
Language: Spanish
Publisher: Amanuense
A book that invites us to the world of onomatopoeias in the Spanish language with rhymes and a whole spectrum of emotion that poetry brings in. With the illustrations by Roger Ycaza will for sure make it a favorite among children that love animals.
---
Un libro que nos invita al mundo de las onomatopeyas del lenguaje Español con rimas y todas las emociones que la poesia produce.
Un libro culturalmente representativo del idioma Español por parte de Ruth Kaufman.
Reviews