Los tragadores de las cosas bonitas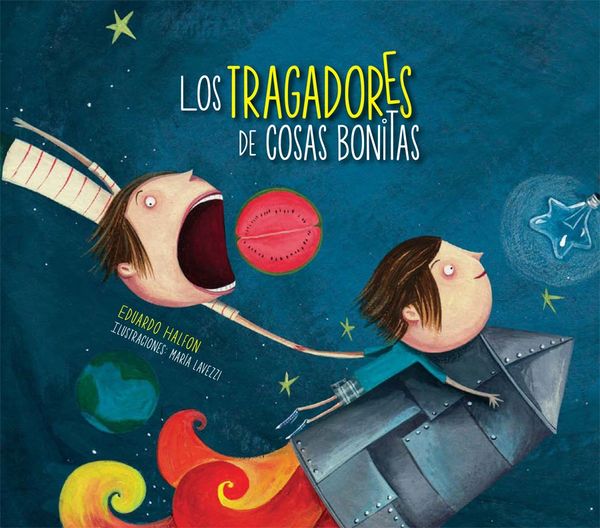 Los tragadores de las cosas bonitas
Format: Paperback
Author: Eduardo Halfon
Release year: 2015
ISBN: 9789929811782
Language: Español
Publisher: Amanuense
En el primer cuento para niños de uno de los más destacados jóvenes autores de Latinoamérica, dos hermanos, en un viaje fantástico, se dan un banquete de cosas bonitas que siempre les recuerdan a otra cosa. Así, descubren postes de luz que parecen soldaditos, lagunas que simulan un cielo desinflado, volcanes que parecen jirafas. Un hermoso ejercicio de imaginación que plantea cómo los niños se apropian del mundo.
-------------------------------------------------
In the first story for children by one of the most recognized author sin Latin America, two brothers, in a journey, eat a feast of pretty things that always makes them remember something. Just like that, they discover lights that look like soldiers, Lakes that look like deflated sky, Volcanoes that look like Giraffes. An splendid exercise that invites children to use their imagination.
Reviews