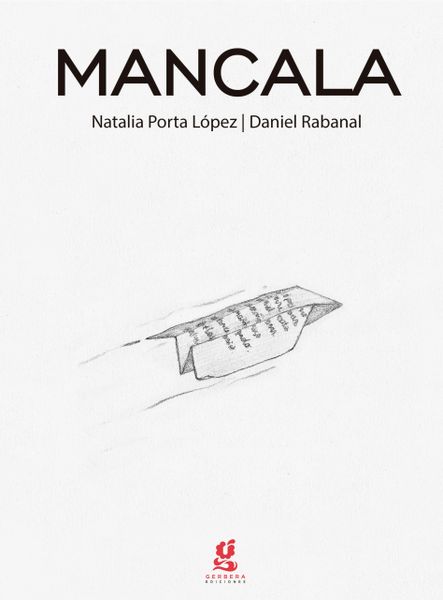 Mancala
Format: Hardcover
Author: Natalia Porta Lopez and Daniel Rabanal
Release year: 2018
ISBN 9789874071545
Language: Spanish
Publisher: Gerbera Ediciones
OpenDislexic font has been used to edit this book making it easier and ideal for dyslexic children

A lovely and delightful book that narrates the experiences of a young boy who recently moved with his mother and her boyfriend, the challenges and also the new experiences will build him up for life; a wonderful story about personal growth and family journeys. With an unexpected and comforting ending, this book brings hope and a new perspective to families with nontraditional dynamics and real situations faced by children today around the world. Recommended for readers from 8 years old and up. Originally written in Spanish.
------------------------------------------------------
Este libro ha sido editado con OpenDislexic tipografía diseñada para niños con dislexia.

Una bella y gran historia que narra las experiencias de un niño que sé ha mudado con su madre  a una nueva casa en donde ahora debe convivir con la nueva pareja de su madre, un libro sobre adaptación y aprendizajes personales y familiares. Con un desenlace inesperado y reconciliador, este libro presenta una nueva perspectiva para dinámicas no tradicionales sin embargo muy comunes y normales hoy en día en todo el mundo, situasiones de adaptacion que desde muy pequeños los niños experimentan y como éstas pueden resultar enriquecedoras para su crecimiento.  Libro ideal desde los 8 años para niños que leen de forma independiente. Originalmente escrito en Español.
Reviews