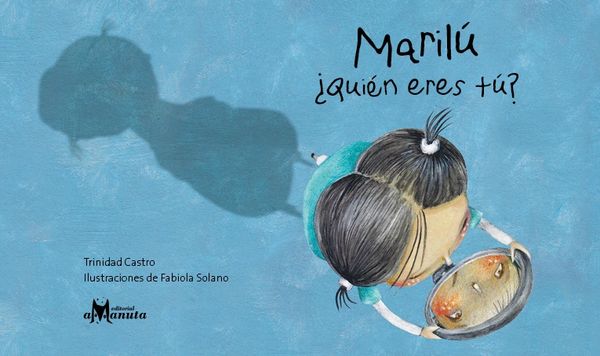 Marilu Quien eres tu?
Format: Hardcover
Author: Trinidad Castro
Release year: 2012
ISBN: 9789568209834
Language: Spanish
Publisher: Amanuta

Marilú is the middle sister, and she doesn't seem to have any talent to speak of. People almost never remember her, and every time someone asks her, "Marilú, who are you?" she feels herself become invisible. Finally one day she discovers that she indeed has a talent, and a very special one, in fact...
-------------------------------------------------------------------
Marilu es la hermana de en medio, y aparentemente no tiene ningun talento. La gente casi siempre no la recuerda y cada dia que alguien le pregunta " Marilu, quien eres?" ella siente que se hace invisible. Finalmente un dia ella descubre que en realidad si tiene un talento, y uno muy especial, de hecho...

Reviews