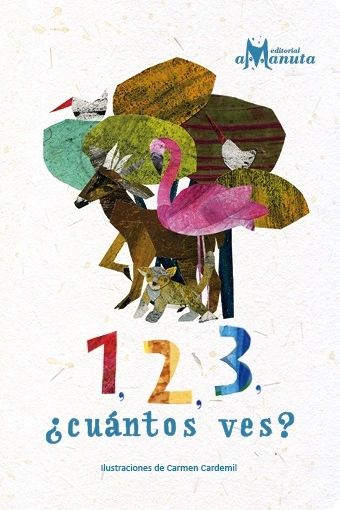 1, 2, 3 ¿cuántos ves?
Format: Hard cover

Author: Ana María Pavez
Release year: 2016
ISBN 9789568209773

Language: Spanish
Publisher: Amanuta

A book for the little ones, which shows them the animals that sorround them, learn their value, and also for them to count many animals.
---
Es una invitación a los más pequeños para que conozcan la fauna que los rodea, para que la valoren y así puedan contar muchos animales.
Reviews