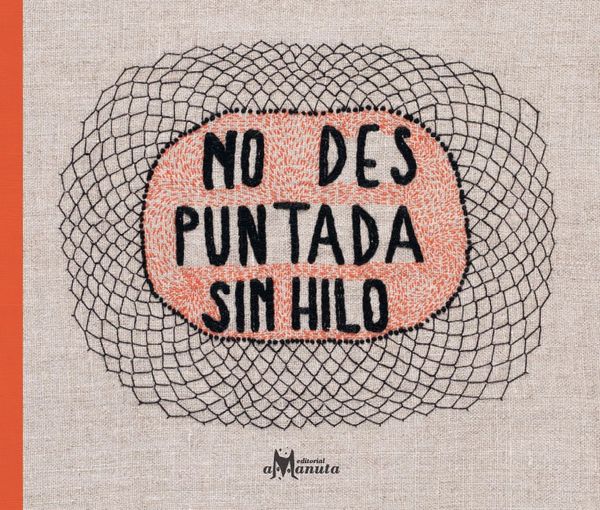 No des puntada sin hilo
Format: Hardcover (tela)
Author: Maureen Chadwick Release year: 2015
ISBN: 9789569330377
Language: Spanish
Publisher: Amanuta

This book is from a selection of the best sayings. They are good and true, with real magic formulas. They are fun and interesting, they are brush strokes of poetry. The book embodies its sewing art style by having the cover be enveloped in thread.
-----------------------------------------------------------

Este libro es una selección de los mejores refranes. Son agudos y certeros, son verdaderas fórmulas mágicas. Son curiosos y divertidos, son pinceladas de poesía en el hablar coloquial. Selección de Manuel Peña y bordados hechos a mano por Maureen Chadwick.El libro es comete a su estilo de arte ya que envuelve la portada del libro en tela.

Reviews