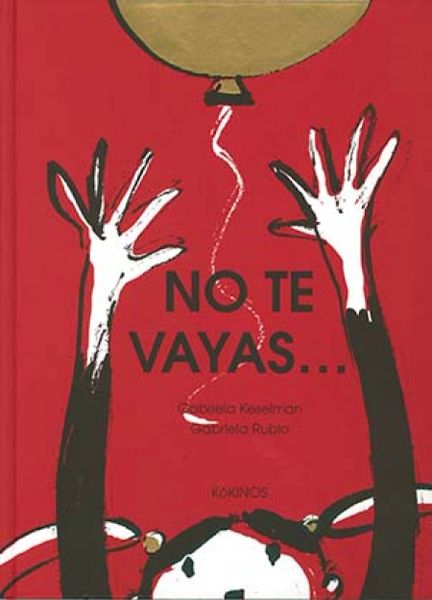 No te vayas...
Format: Hardcover

Author:  Gabriela Keselman and Gabriela Rubio

Release year: 2018

ISBN 9788417074548

Language: Spanish
Publisher: Kokinos
A great book that shows us that sadness is a normal part of life but what marks the end of something also marks the beginning of something else.
---
Un maravilloso libro que nos demuestra que la tristeza es una parte normal de la vida pero todo aquello se termina o se va, marca el principio de algo nuevo.

Reviews