Pablo Neruda, poemas ilustrados. Alturas de Macchu Picchu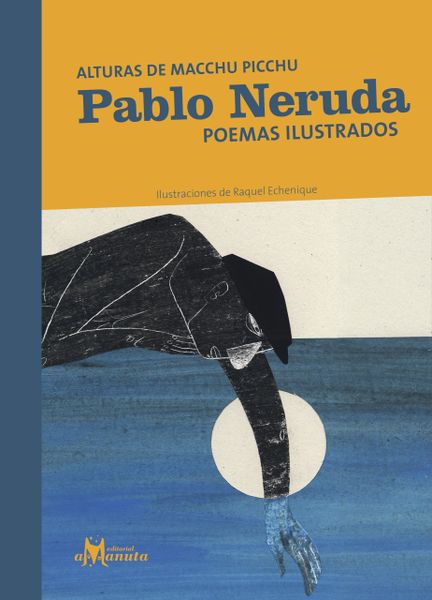 Pablo Neruda, poemas ilustrados. Alturas de Macchu Picchu
Format: Paperback
Author: Pablo Neruda
Release year: 2013
ISBN 9789568209742
Language: Spanish
Publisher: Amanuta
In the torrential poetry of Pablo Neruda, which comprises an oeuvre of over 40 books, we find many sublime poems that may be read as independent works. This is the case of Alturas de Machu Picchu, the second section of Canto general (1950), in which the poet sings a tribute to the extraordinary mountains that form the backdrop to the famed Incan city, and acknowledges the anonymous greatness of those who built it. In these verses Neruda brought these people back to life and gave them the recognition they deserved in the annals of Latin American history.
-----------------------------------------
En la poesía de Pablo Neruda, La cual está compuesta de más de 40 libros, podemos encontrar poemas subliminales que pueden ser leídos como piezas solas. Este es el caso de Alturas de
, La segunda sección de Canto general.En la cual el poeta canta tributo a las extraordinarias montañas que rodean la famosa ciudad Inca, y también reconoce el gran misterio de aquellos que lo construyeron. En estos versos Neruda lo trajo de vuelta a la vida y les dio el reconocimiento que se merecen en latino América.
Reviews