Pizzeria kamikaze y otros relatos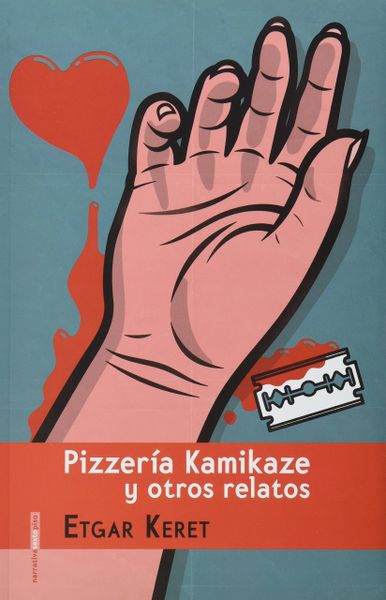 Pizzeria kamikaze y otros relatos
Format: Paperback

Author: Etgar Keret
Release year: 2016
ISBN 9786077781776
Language: Spanish
Publisher: Sexto Piso
This book transports us to a universe in which all the people that have comitted suicide reside. Haim, our protagonist, embarcs in a journey while encountering many different characters such as Kurt, Nirvanas vocalist, and an arab bartender who is drowning himself in alcohol because he did not recieve the 70 virgins he was promised before blowing himself up.
---
Este libro nos transporta a un universo en el cual toda la gente que ha cometido suicidio van.
, nuestro protagonista, se embarca en una travesía encontrándose con muchos distintos personajes como
, el vocalista de Nirvana, y un bar tender árabe que se ahoga en alcohol por que no recibió las 70 vírgenes que le habían prometido antes de que estallar en
.
Reviews