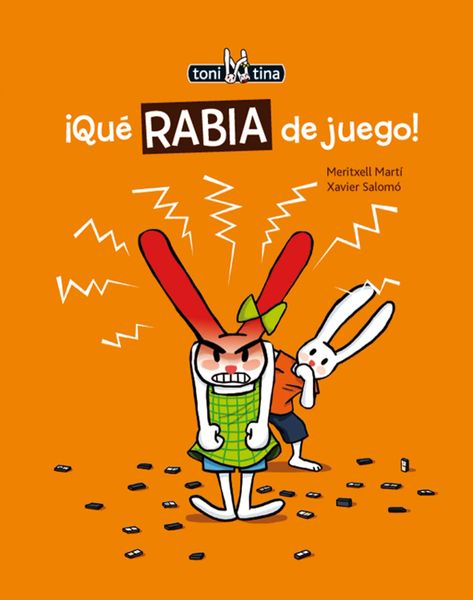 Que rabia de juego!
Format: Hardcover
Author: Matrixell Marti, and Xavier Salomo
Release year: 2013
ISBN 9788415207610
Language: Spanish
Publisher: Almadraba
With 100% recyclable Paper
A fun and colorful book, a great choice for those kids who are learning to read, this book has amazing illustrations, in full color, and also it has questions for the children and activities that the kids can play with. In this book Tony and Tina deal with anger, whenever Tony and Tina are playing and Tina losses she get very angry and flips the board or get violent, in the end Tina and Tony learn how to deal with anger and how to control it.

------------------------------------------------------
Un libro muy divertido y colorido excelente para aquellos niños que están comenzando a aprender a leer, el libro contiene ilustraciones a todos color y también actividades y preguntas con las cuales los niños pueden jugar. En este libro Toni y Tina aprenden a como lidiar con la Rabia y como controlarla, cuando Tina se pone violenta por que pierde en un juego de mesa.
Reviews