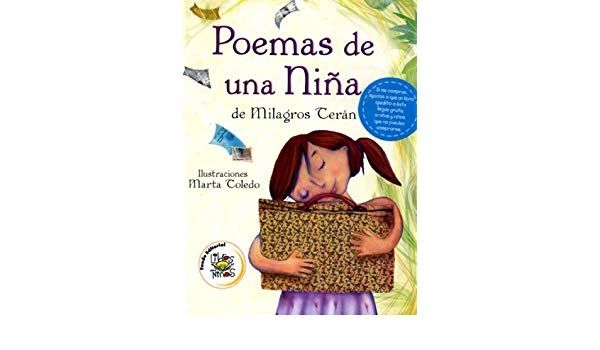 Poemas de una niña
Format: Paperback
Author: Teran milagros and Toledo Marta
Release year: 2016
ISBN 9789992467329
Language: Spanish
Publisher: Libros para niños
I was 11 or 12 years old when I discovered that the beauty in in this world was poetry: The sky, the sun, the rain, the stars, the ocean, my parents, mi friends. I discovered that i could write about anything: My guitar, my room, the shoes I use for school.
These poems are for girls and boys, men and women, for everyone that loves being alive.
--------------------------------------------------------
Tenia 11 o 12 años cuando descubrí que la belleza de la vida era poesía: el cielo, el sol, la lluvia, las estrellas, el mar, mis padres, mis amigas. Descubrí que podía escribir sobre cualquier cosa: mi guitarra, mi cuarto, mis zapatos del colegio.
Estos poemas son para niños y niñas, hombres y mujeres, para todos los que amamos la vida.
Reviews