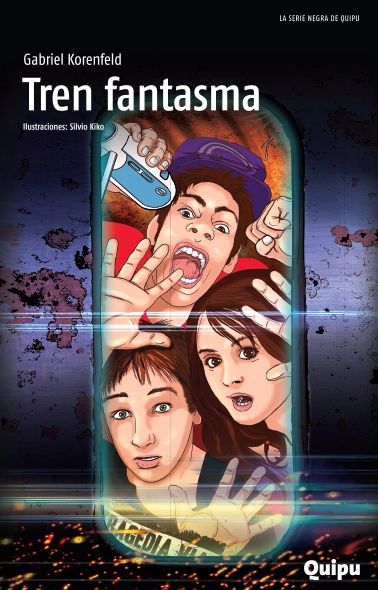 Tren Fantasma
Format: Paperback
Author: Gabriel Korenfeld and Silvio Kiko

Release year: 2016
ISBN 9789875041301

Language: Spanish
Publisher: Quipu

Five years ago Matias decided to play "via humana" to impress a friend.The game consisted of jumping the rails some meters before the train passed, simple. However a problem arose, one which changed the plans.
-----------------------------------------
cino años atrás Matias decidio jugar "la via humana" para impresionar a unamigo. El juego consistia en saltar las vias del tren unos metros antes que de que pasara, simple. Sim embargo, surgio un problema uno que cambiara el rumbo de los planeado.

Reviews