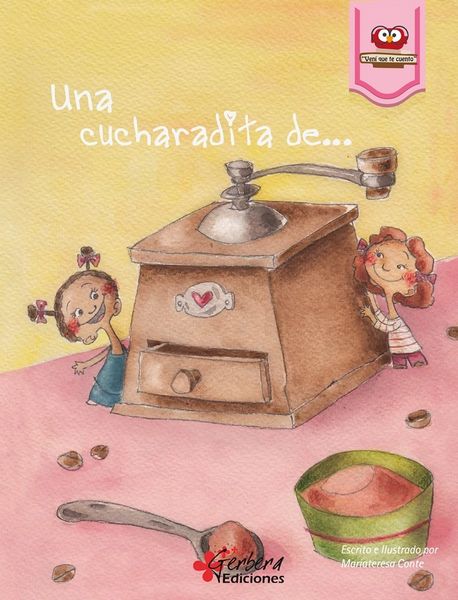 Una cucharadita de...
Format: Paperback
Author: Mariateresa Conte
Release year: 2013
ISBN: 9789872953423
Language: Español
Publisher: Gerbera Ediciones
Este libro ha sido editado con OpenDislexic tipografía diseñada para niños lectores con dislexia.

Anita espera la llegada de su amiga que se ha ido de viaje y quiere recibirla con algo que la sorprenda. Un cuento donde las diferencias culturales, el color de piel, y el lenguaje, no importan cuando se mira con los ojos del corazón. 
----------------------------------------------------------------------------
OpenDislexic font has been used to edit this book making it easier and ideal for dyslexic readers.

 Anita has been waiting for a long time for her long-gone friend and she wants to surprise her. A story in which cultural differences, skin color and language are no barriers when you follow your heart.
Reviews