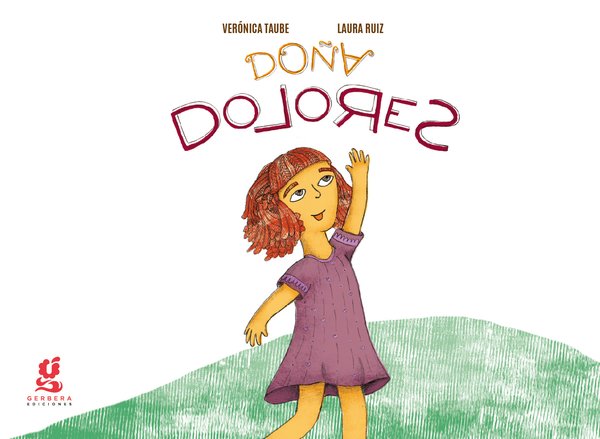 Doña Dolores
Format: Paperback
Título: Doña Dolores (Opendyslexic Font)
Author: Verónica Taube
ISBN 9789874071026
Language: Spanish
Publisher: Gerbera Ediciones

An childish book with topografy designes for kids with dyslexia: this story covers the challenges of special children when they are learning at school in a subtle mannerand how the parents can help with this challenges through love and understanding.

Tamy no quiere ir a la escuela. Es capaz de inventar dolores y esconderse en cualquier lugar antes de sentarse a hacer la tarea. Pero sus padres saben que hay una razón por la cual ella prefiere evitar la escuela.
Un libro infantil con tipografía diseñada para niños con dislexia; este cuento abarca de una forma sutil los retos de los niños con necesidades especiales al momento de aprender en la escuela y como los padres pueden ayudarles a afrontar la situación a través de su amor y comprensión.
Reviews