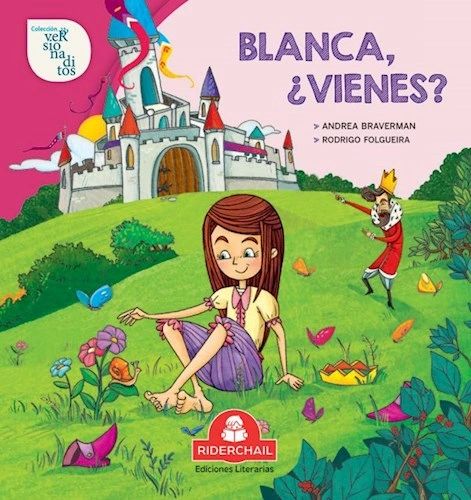 Blanca ¿vienes?
Format: Paperback

Author: Andrea Braverman

Release year: 2019
ISBN 9789871603992
Pages: 24

Language: Spanish

Publisher: RiderChail
An adaptation of the classic folktale Snow White With a modern approach so children can easily relate to the characters, learn its meaning and destroy stereotypes.
---
Una adaptación de la clasica historia de Blanca Nieves pero con un enfoque  moderno para que los niños puedan relacionarse con los personajes ycomprender la historia fácilmente, y destruir estereotipos.





Reviews