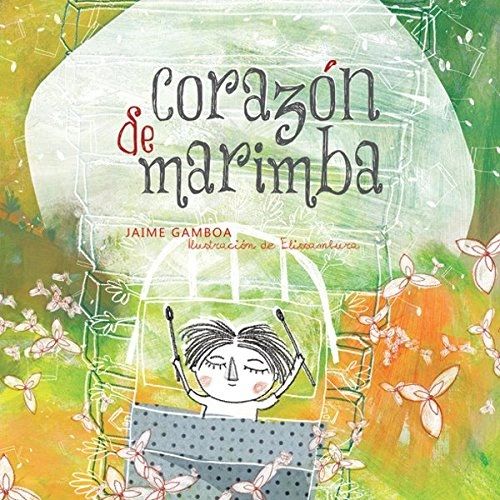 Corazón de Marimba
Format: Hardcover
Author: Jaime Gamboa 

Release year: 2017
ISBN  9789929633445
Language: Spanish
Publisher: Amanuense
Following her grandmother's advice, Amanda learned to travel with her ears, listening around she discovers Miguel, a boy playing marimba from a hospital room
Amanda learned to travel with her ears. 
---
Siguiendo las instrucciones de su abuela, Amanda aprendió a viajar con los oídos. En su recorrido por la ciudad, se hace amiga de Miguel, un niño que toca la marimba mientras espera que le pongan un corazón nuevo.
Del autor de El cuento fantasma, La risa contagiosa y Alma del mar, esta historia llena de situaciones cotidianas redescubiertas con imaginación y humor, maneja con sutileza la repentina ausencia de un ser amado. 
Reviews