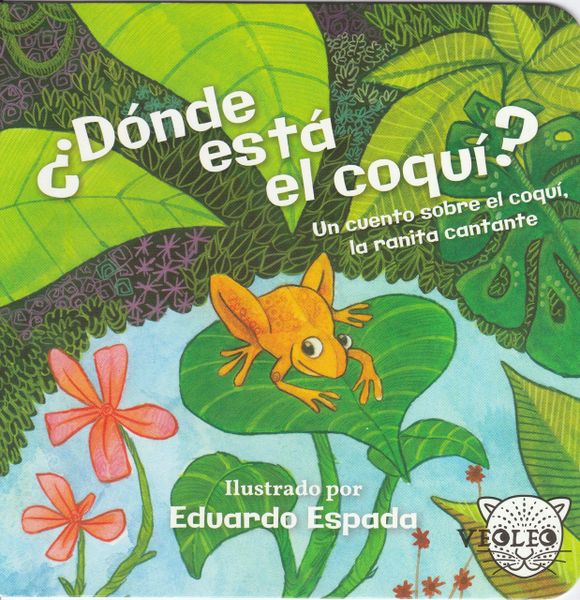 ¿Dónde está el coquí?
Format: Boardbook

Author: Sarah Seldomridge

Release year: 2018

ISBN 9780692136263
Language: Spanish
Publisher: Veoleo
A great bilingual book that will take us around the jungle looking for the little coquí and we will meet his friends the crocodiles, the sloths and the monkeys.
---
Un divertido libro bilingue en Ingles y Español que nos llevara alrededor de la jungla buscando al coquí donde nos encontraremos con sus amigos los monos, los caimanes, y los osos perezosos.

Reviews