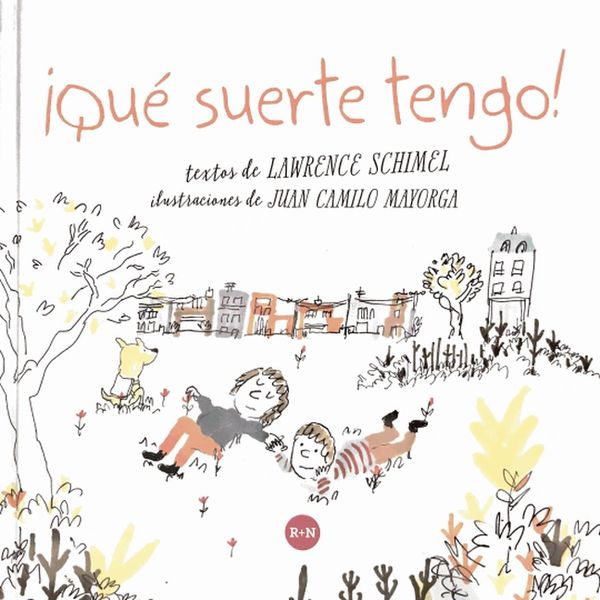 Qué suerte tengo!
Format: Hardcover

Author: Lawrence Schimel and Juan Camilo Mayorga

Release year: 2018

ISBN 9789585622517

Language: Spanish
Publisher: R+N

This is the story that tells us the everyday life of two siblings and how one of them is very special, he can read in the dark, remembers conversations that happened weeks ago, and has his own loyal companion that follows him everywhere he goes.
---
Esta es la historia del día a día de dos hermanos y ocmo unos de ellos es especial, por ejemplo, el puede leer en la oscuridad, recuerda conversaciones de hace semanas, y tiene su propio leal compañero que lo sigue a todos lados.




Reviews